Announcement from Roseland Piano Company:
After a nearly 50 year career in the piano industry, I am pleased to announce my retirement.
Roseland Piano Company, founded decades ago as a soundboard and key making business, has been acquired by PianoWorks of Duluth, GA. I believe that under the direction of Chris Palframan with the support of Don & Sam Bennett, Roseland will achieve an even higher level of quality and service.
I'd like to thank all of my colleagues and customers for their patronage over all these years, and hope they will continue to prosper and support Roseland Piano Co. under its new management.
Warmest Regards,
Rick Wheeler

PianoWorks is excited to announce that Roseland Piano Co. is now fully operational at its new home here in Duluth, GA. Our team leaders spent the Summer working with Rick in Oregon, learning the craft of keyboard duplication, and this Fall was spent fully setting up Rick's shop here as well as making keysets for PianoWorks' clients.
Chris Palframan will be your lead contact at Roseland. Now fully versed in Roseland's proprietary processes from raw lumber to finished keyset, we are confident we can continue to deliver exceptional quality and prompt service that Roseland has been known for.
Chris Palframan has been a rebuilder for 20 years here at PianoWorks under the guidance of Don Bennett. We have specialized in total piano rebuilding including soundboard and keyboard replacement. As a senior rebuilder, he has overseen dozens of replacement keyboards from Kluge as well as installation on 40+ keyboards from Rick. He knows and understands the challenges of fitting new keys into the existing piano.
Call / E-mail him with your technical questions, or to book your order. We will get back to the business of supplying you with outstanding replacement keyboards.
-The Roseland Team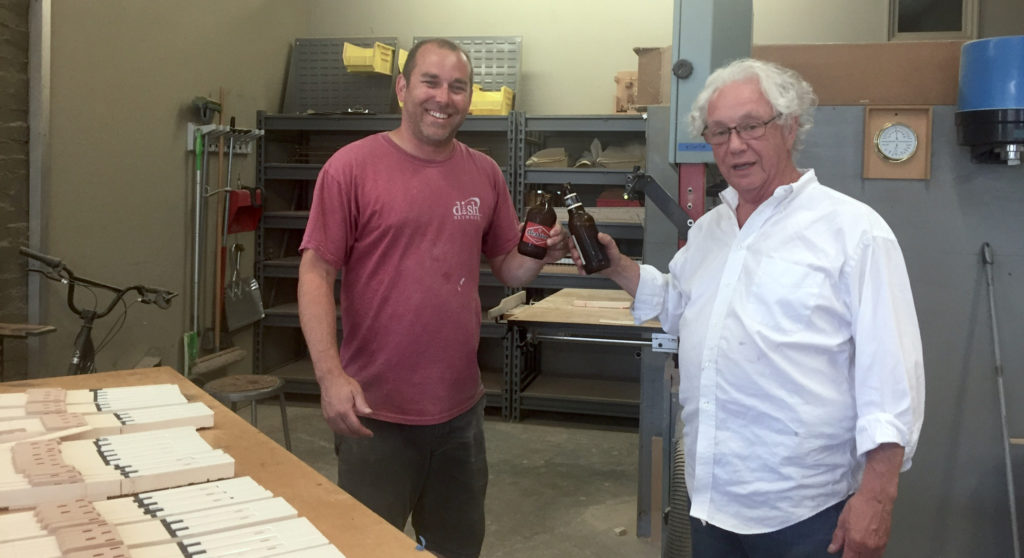 Roseland Piano Co.
2805 Buford Hwy.
Duluth, GA 30096
Chris Palframan
chris@roselandpiano.com
(404) 578-8012 Cell
(770) 623-0683 Office